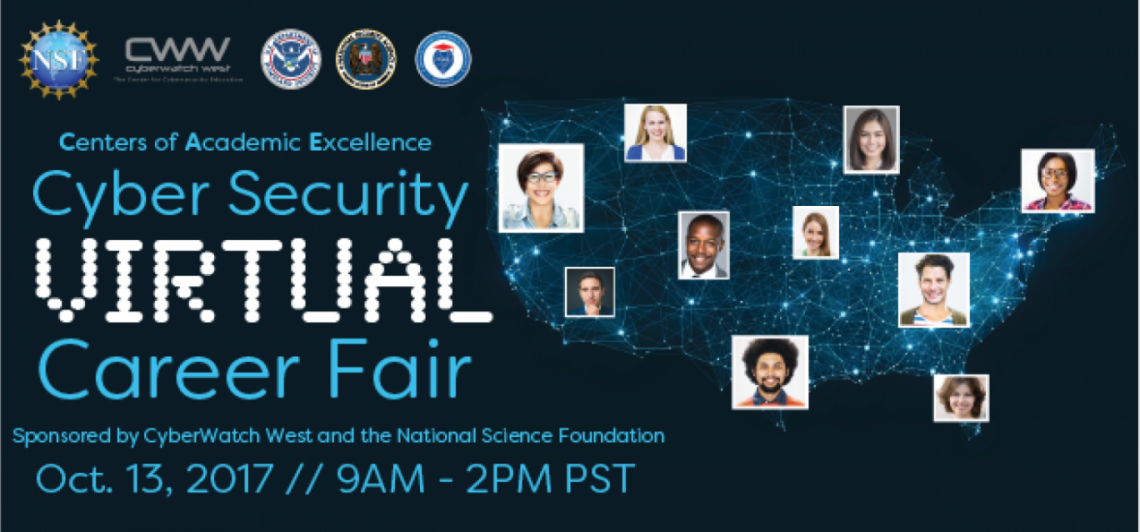 Event Date
Friday, September 15, 2017 9:00 am PDT
The purpose of your resume is to obtain an interview. As part of the Cybersecurity Virtual Career Fair on Friday, October 13, students need to upload their resumes beforehand so employers may preview them. Join this one-hour webinar on Friday, September 15, at 9 am Pacific to discuss making your resume stand out, the different sections of the resume, and resume do's and don'ts.
To participate in this free online event, register on CyberWatch West's WebEx registration page https://cyberwatchwest.webex.com/cyberwatchwest/k2/j.php?MTID=tc2edd213a9fd4c1a7d33f5fba8111f1c
If you have any questions about this event, please contact info@caecommunity.org.