SAVE THE DATE - 2023 CAE In Cybersecurity Symposium
Event Begins
and Ends
Posted

27 Jan 2023 11:23 AM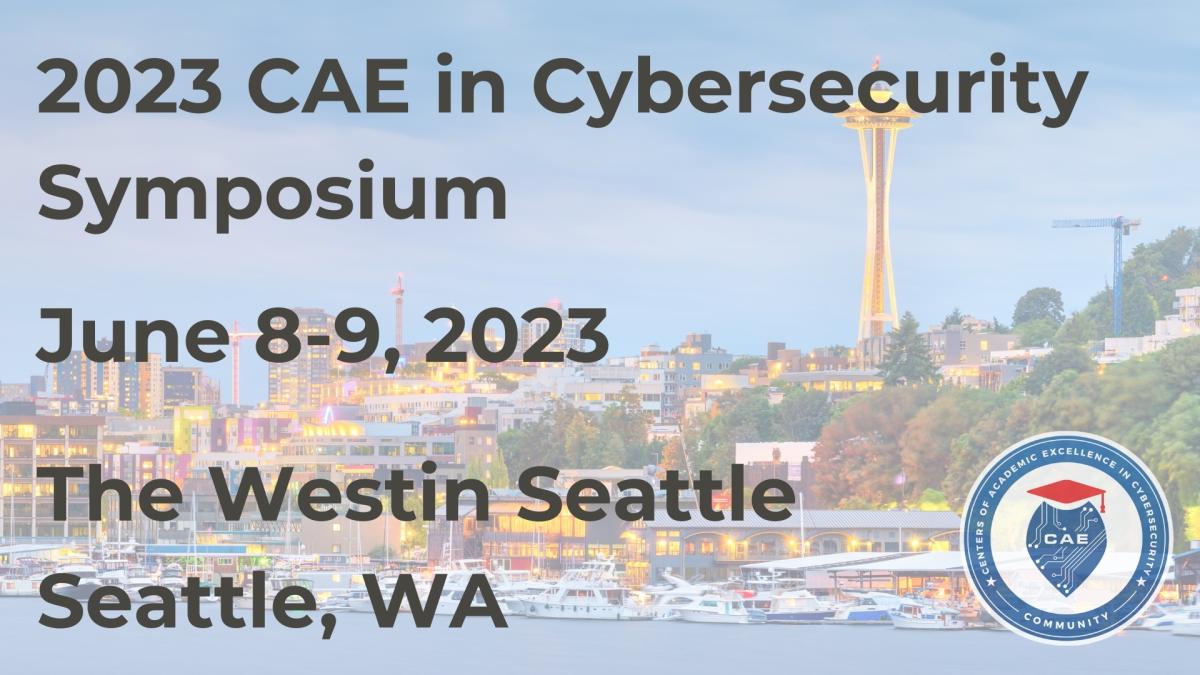 Save the date for the 2023 CAE in Cybersecurity Symposium at The Westin Seattle in Seattle, WA on June 8-9, 2023 immediately following the NICE Conference and Expo. 
The CAE in Cybersecurity Symposium provides community members and applicants the opportunity to network, receive community updates, and present their research to the community.  The symposium is open to all existing Centers of Academic Excellence in Cyber Defense (CAE-CD), Centers of Academic Excellence in Research (CAE-R), and Centers of Academic Excellence in Cyber Operations (CAE-CO), government representatives and invitees, and Candidate institutions.
An email invitation was sent to the point of contact on record with the Program Management Office. Registration is limited to the primary point of contact per each designation at your institution. An additional faculty or institution representative may attend, space permitting. Schools with a Program of Study validation or in the Candidates program are limited to the point of contact, space permitting. Please send any questions regarding space availability to events@caecommunity.org.
Funding support for the CAE in Cybersecurity Community Symposium provided by NIST grant #60NANB16D309, and NSA grant #H98230-22-1-0316
Attachments:

2023 Symposium Travel Assistance-4.pdf