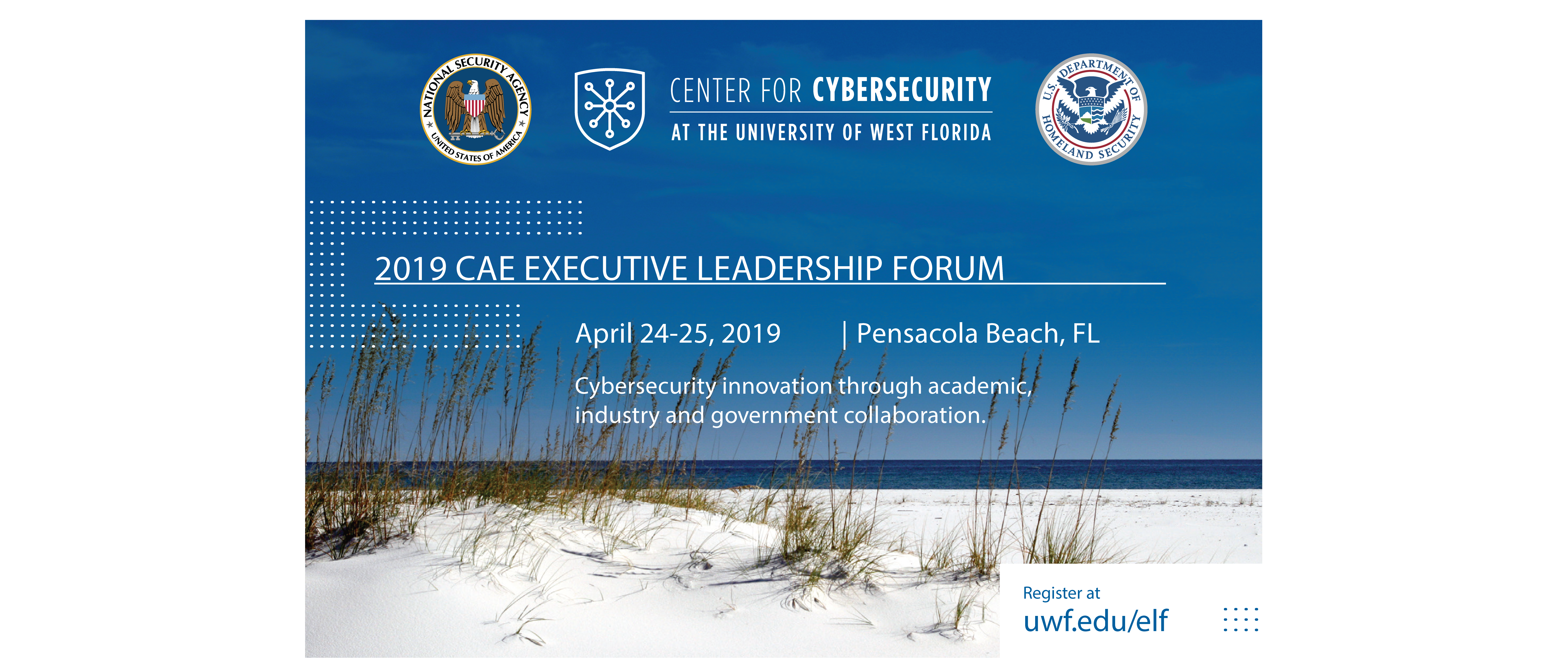 2019 CAE Executive Leadership Forum
Posted on
04 Dec 2018 11:22 AM
The CAE Executive Leadership Forum is sponsored by the NSA/DHS Centers of Academic Excellence in Cybersecurity Program and hosted by the Center for Cybersecurity at the University of West Florida. The forum is intended for executive leaders in academia, government, and industry to discuss cybersecurity challenges, initiatives, and opportunities across the nation. CAE faculty are invited to attend the Executive Leadership Forum with their executive leaders. Participants will learn about national initiatives and network with peers to seek strategies to address critical issues in cybersecurity education and workforce development.
Forum Topics include:
The Future of Cybersecurity Education and Workforce Development: National Perspectives
Updates from the National Security Agency (NSA), Department of Homeland Security (DHS), National Institute of Standards and Technology (NIST), and National Science Foundation
Bridging Academia, Industry and Government: Best Practices and Lessons Learned
Advancing Cybersecurity: Best Practices from Higher Education panel
Leading into the Cyber Future
Event Date: April 24-25, 2019
Event Location: Pensacola Beach, Florida
The deadline for Early Bird registration is February 1st
Visit uwf.edu/elf or email elf@uwf.edu for additional information.