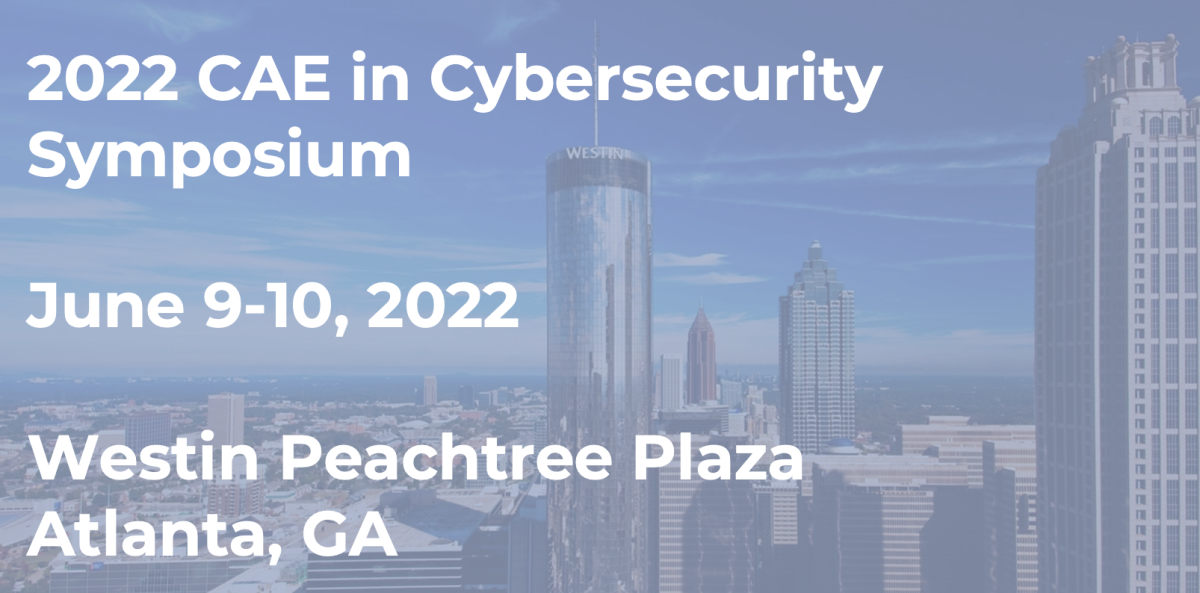 2022 CAE IN CYBERSECURITY SYMPOSIUM
Posted on
08 Apr 2022 12:09 PM
Registration for the 2022 CAE In Cybersecurity Symposium is now closed.
The 2022 CAE in Cybersecurity Symposium will be held at the Westin Peachtree Plaza Hotel in Atlanta, GA on June 9-10, 2022, immediately following the NICE Conference and Expo. The CAE in Cybersecurity Symposium is open to designated program Principals (one per designation) who will have the opportunity to network, receive community updates, and present their research to the community. Highlights include a separate track for each designation and a sponsor meet and greet on the evening of June 9. New for 2022 - Join us early for an optional regional hub mixer on the evening of June 8.
The symposium is open to all existing Centers of Academic Excellence in Cyber Defense (CAE-CD), Centers of Academic Excellence in Research (CAE-R), and Centers of Academic Excellence in Cyber Operations (CAE-CO), government representatives and invitees, and Candidate institutions.
The wellbeing of conference attendees is our top priority, and the CAE in Cybersecurity Community team continues to monitor the COVID-19 pandemic.
The in-person conference will follow relevant safety guidelines recommended by the CDC and the City of Atlanta. We will also be providing options for guests to attend part of the conference virtually. The virtual portion of the 2022 CAE in Cybersecurity Community Symposium will only include the keynote session for each day.
Funding support for the CAE in Cybersecurity Community Symposium provided by NICE NIST grant #60NANB16D309, and NSA grant #H98230-20-1-0292