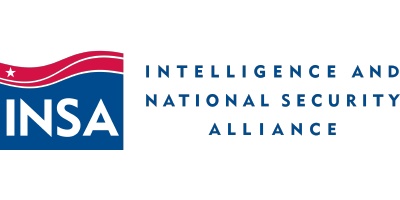 INSA365: DISCOVER CAREER OPPORTUNITIES IN THE IC
Posted on
02 Mar 2021 8:07 PM
INSA365: DISCOVER CAREER OPPORTUNITIES IN THE IC
Dear Colleagues,
On behalf of the Intelligence and National Security Alliance (INSA) and Intelligence and National Security Foundation (INSF), I am reaching out today to enlist your support in our effort to promote private sector careers in the intelligence and national security communities. We have created a short, informative video aimed at students who are preparing to take the first steps in their career journey. We hope to inspire our future leaders by highlighting the breadth of career opportunities, the importance of service to a cause bigger than one's self, and, ultimately, the deep personal satisfaction that comes from a life of integrity and purpose.
During this time of distance, we need your help to connect with our student audience on your campus and across the country. We ask that you share this video broadly with students in your department or with a communications office at your institution.
https://www.insaonline.org/your-ic/insa365-discover-career-opportunities-in-the-ic/
Encouraging young professionals to support the national security mission is vitally important. The world we live in is becoming increasingly more complex and, in order to ensure a secure future for our nation, we need a diverse, informed, and adaptable workforce.
Thank you in advance for your help in distributing this video. If you have any questions, please contact Caroline Henry at chenry@INSAonline.org.
Sincerely,
Letita A. Long
Chairman
INSA