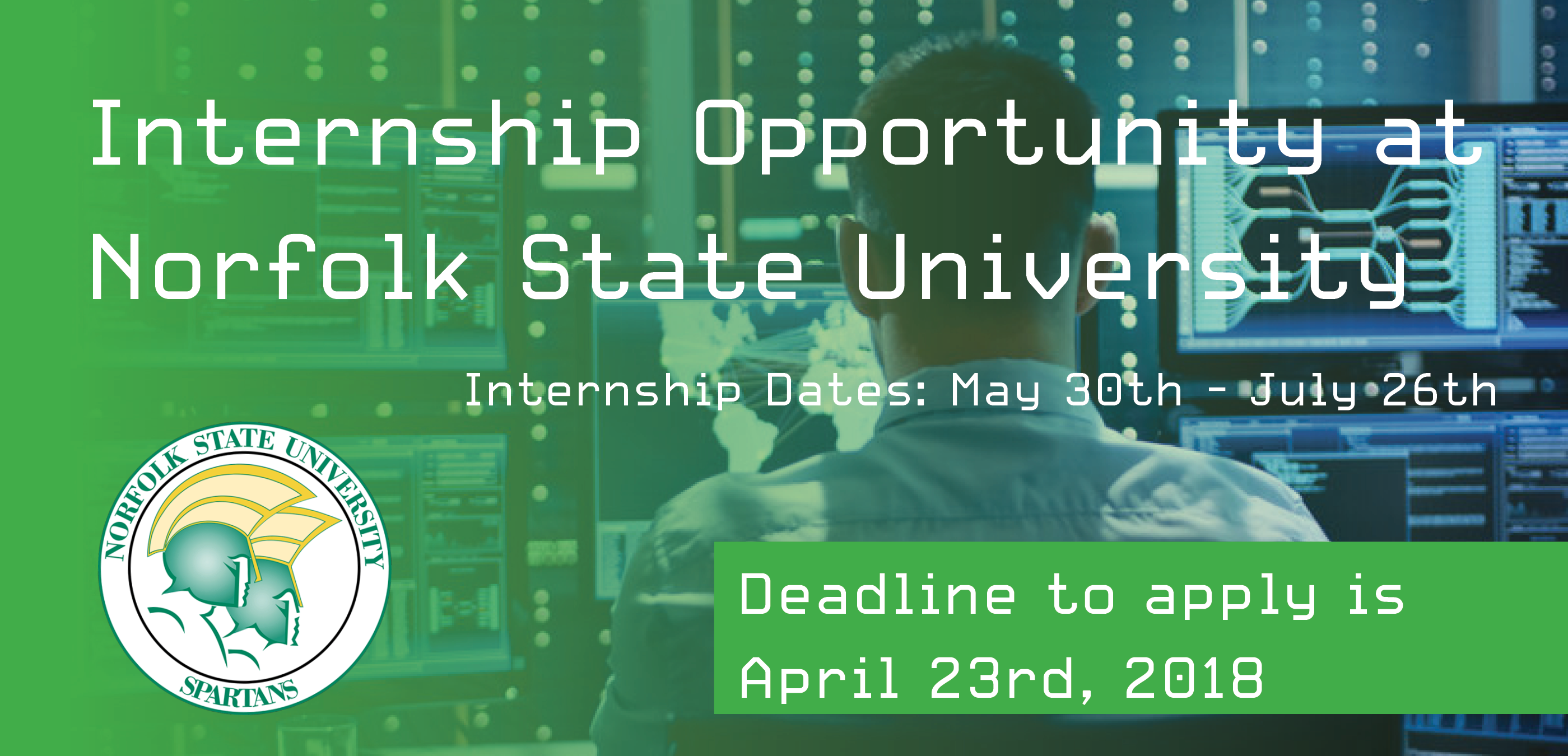 Internship Opportunity at Norfolk State University
Posted on
26 Mar 2018 1:59 PM
Greetings CAE in Cybersecurity Community! In 2015, Norfolk State University received 5 million dollars in funding from the Department of Defense to establish a Center of Excellence in Cybersecurity at Norfolk State University. The program includes Old Dominion University as a partner and is managed by the Airforce Research Laboratory at Rome at New York. The grant also supports four interns at Norfolk State University each year, where they will be involved in cybersecurity research and workforce development skills.
 Norfolk State University would like to invite your students to apply for a Cybersecurity Internship at Norfolk State University. Students will be introduced to Cybersecurity research and will also develop Cybersecurity workforce skills.
The Cybersecurity Internship takes place from May 30th--July 26th 2018. Students will be paid a stipend of $5,000.
Attached is the application which has a deadline of April 23rd, 2018. 
If you have questions regarding the Cybersecurity Internship at Norfolk State University, please contact Jonathan Graham at jmgraham@nsu.edu.