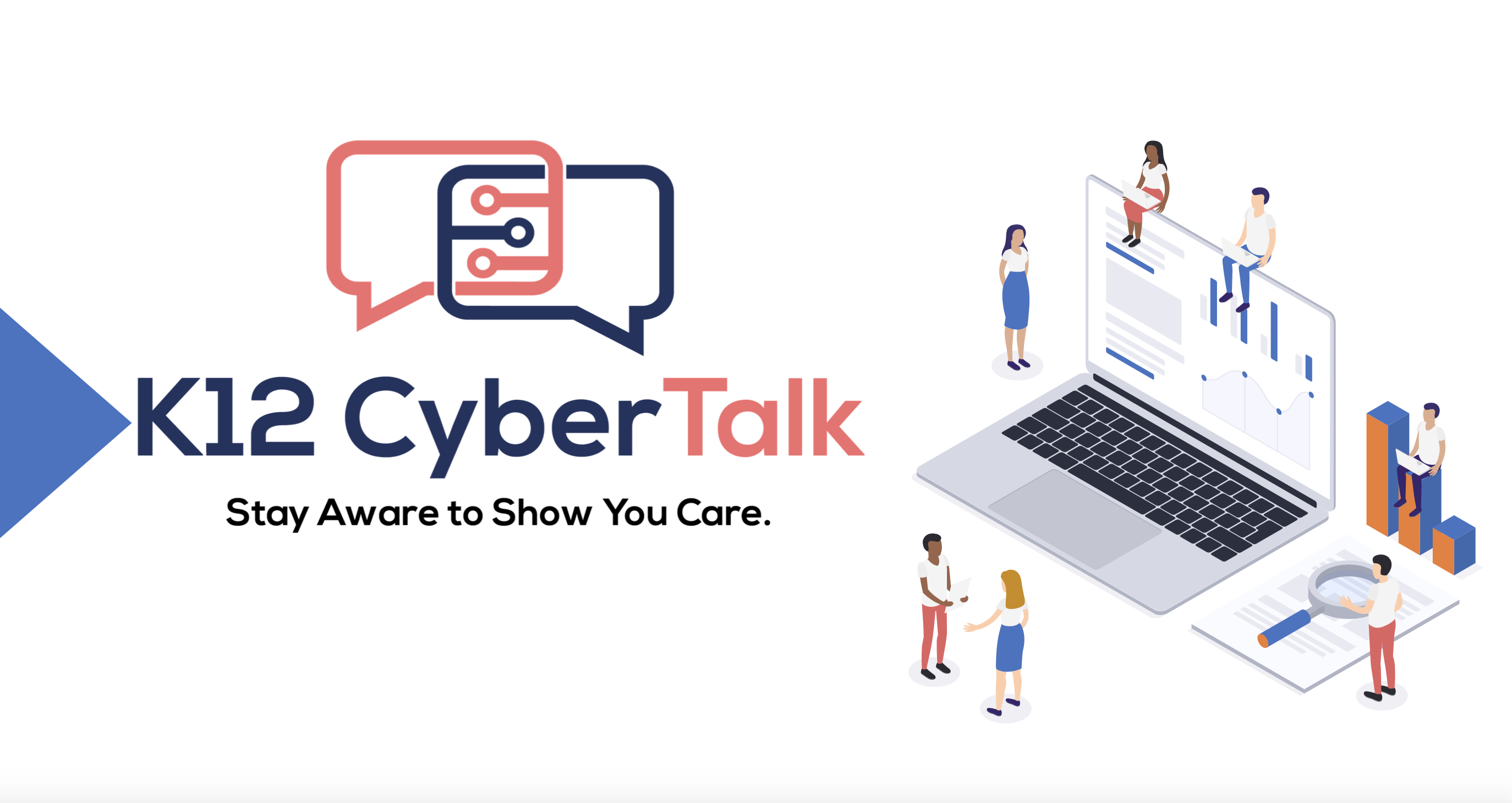 K12 CyberTalk - Stay Aware to Show you Care
Posted on
10 Nov 2020 2:39 PM
K12 CyberTalk - Stay Aware to Show You Care
Our Mission:  To provide a welcoming environment for K-12 students to learn and explore cybersecurity and its many different career options and opportunities
Goals:
▸Produce webcast shows that raise awareness about the importance of cybersecurity, yet empower young students to pursue a career in the cyber world
▸Provide students with the resources they need to start/continue cybersecurity
▸Inspire and change the lives who are unaware of cybersecurity
▸Increase participation in cybersecurity competitions
▸Forming a network of people interested in the realm of cybersecurity
▸Growth in jobs regarding cybersecurity
▸Truly make an impact to the world
Click here to join us every other Tuesday beginning February 2 at 5pm PST. 
Date                                       Guest
February 2nd                      Rebecca Chisholm, Cisco Networking Academy Regional Manager US & Canada
February 16th                     Jake Mihevc, CAE National Competition Grant
March 2nd                           Lynne Clark and Ashley Greeley, NSA K12 Cyber Initiatives
March 16th                          Laura Chappell, Chappell University
March 30th                          Tazneen Kasem, Director, Youth Learning Programs, CompTIA
April 13th                             John Sands and Tommy Morris, K12 Cyber Pathways RING project
April 27th                             Michael Qaissaunee, Career Orientation Environment
May 11th                              Melissa Dark, Cybersecurity Curriculum Guidelines
For past shows, please visit our website.
Closed captioning available
See you there!